 Good Eggs & the NHS took to the floor to help people change their perspective on alcohol
We needed to make 'casual' drinkers in Torbay aware that even a well-deserved glass of wine or a cold beer a night can add up to serious health risks.
But far from a telling off, our campaign needed to focus on the simple things people could do to reduce the amount they drink and lead healthier, longer lives.
1 in 3 adults in the South West remained unaware of the health risks posed by even 'moderate' alcohol consumption
83% of people were unaware they were drinking above the Government's recommended guidelines and 69% were not concerned about how much they were drinking
Our audience weren't going to respond to being 'told off' for something they didn't consider was an issue to begin with.
Small changes can make a big difference
"I'm totally in your demographic, I'm 46, drink a glass of red everyday and this has really made me think. Thank you!"
We knew a more traditional broadcast message was not going to generate any PR to spread the message or make for an effective way to change behaviours. We created a 9m long x 2m wide floor vinyl of a glass of wine to literally stop the people of Torbay in their tracks.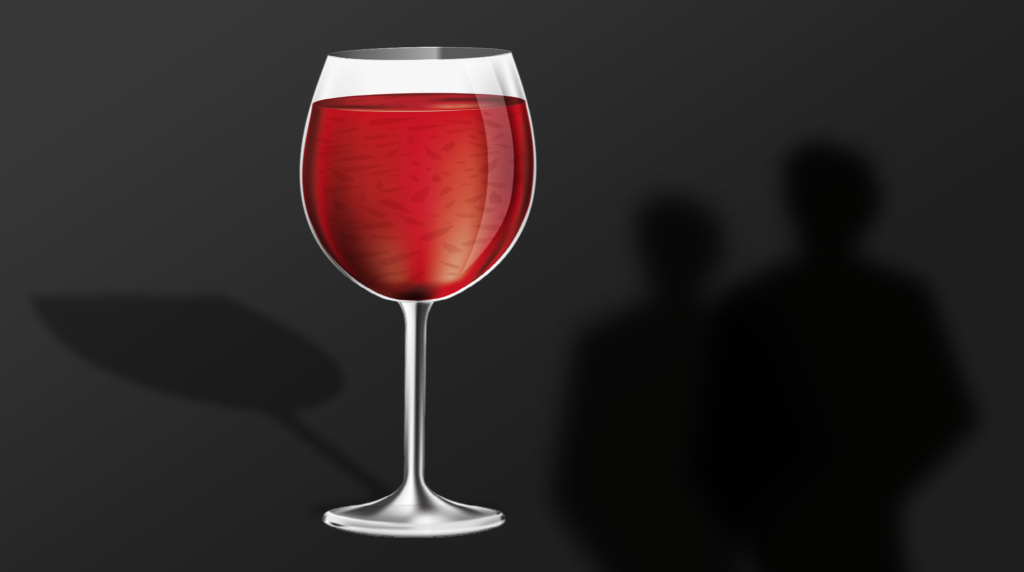 Anamorphic printing allowed us to play with the perspective of this glass so that on first viewing, a person saw what looked like a glass of wine on the floor ahead.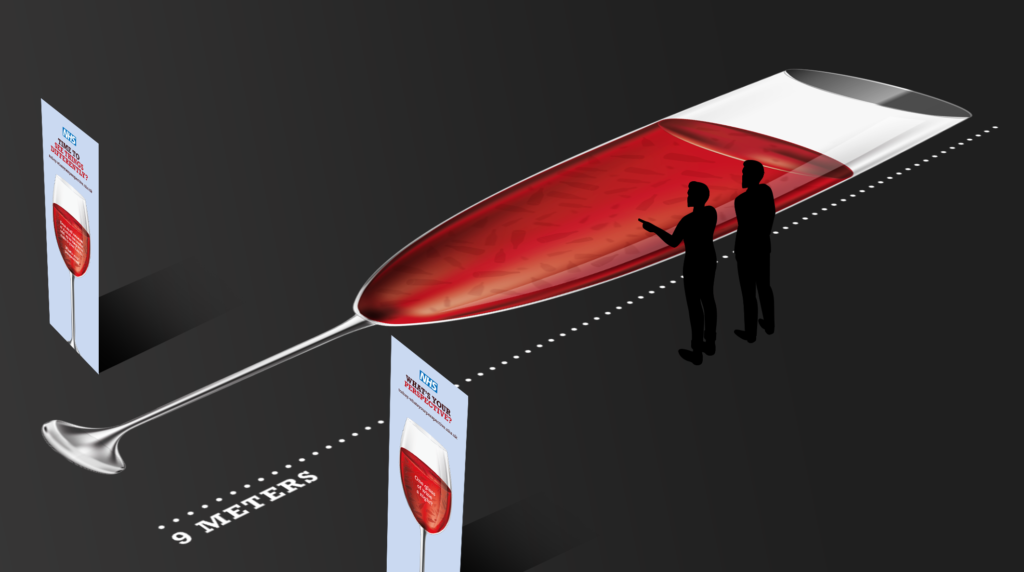 On second viewing however the true size of this 'glass' became apparent, highlighting that just one glass of wine a night, adds up to over 90 bottles a year.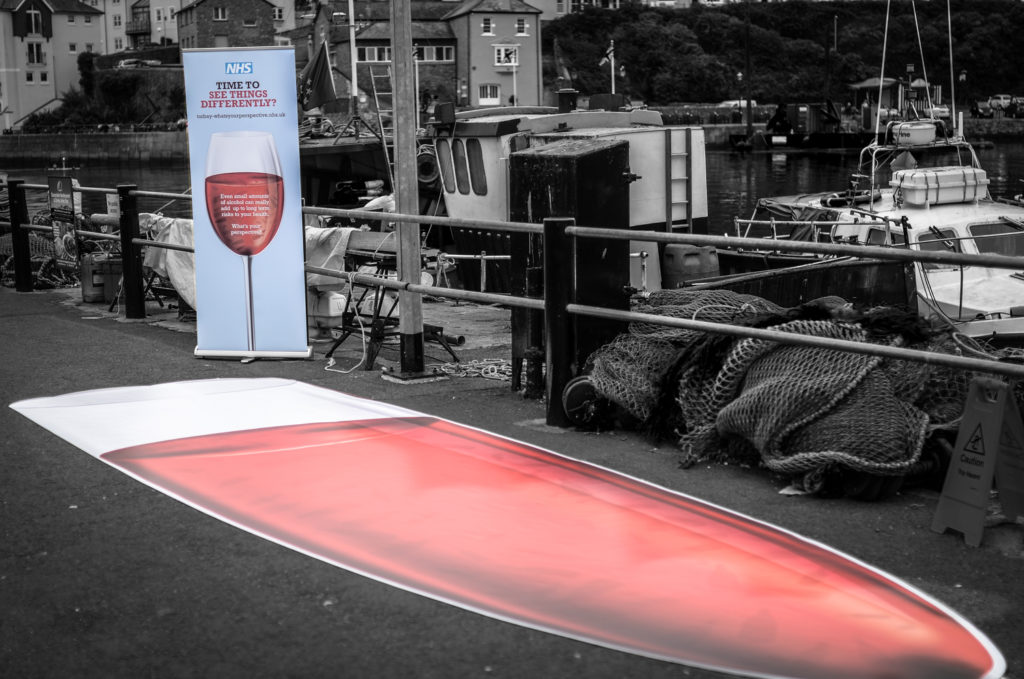 exposed to the campaign message
people directly engaged by the team on the ground
of those engaged said they'd change their drinking behaviours as a result
said they'd change their drinking behaviours