Think African - Drink African
A1 were looking to launch their new Mixer product into the highly competitive UK drinks market. 
Having already launched A1 Fruit Water in South Africa and with aspirations to launch A1 Juice products into other markets, it was clear a job needed to be done to create one, unified, distinctive A1 brand.
We started by developing a brand positioning that was rooted in the single most unique thing about A1; the fact it uses 100% African fruit. This simple and compelling truth was important because firstly it made their drinks taste amazing and secondly it meant that every drink sold directly benefitted the local African economies where the fruit was sourced. "Think African | Drink African" was the perfect positioning to start telling this story to drinkers everywhere.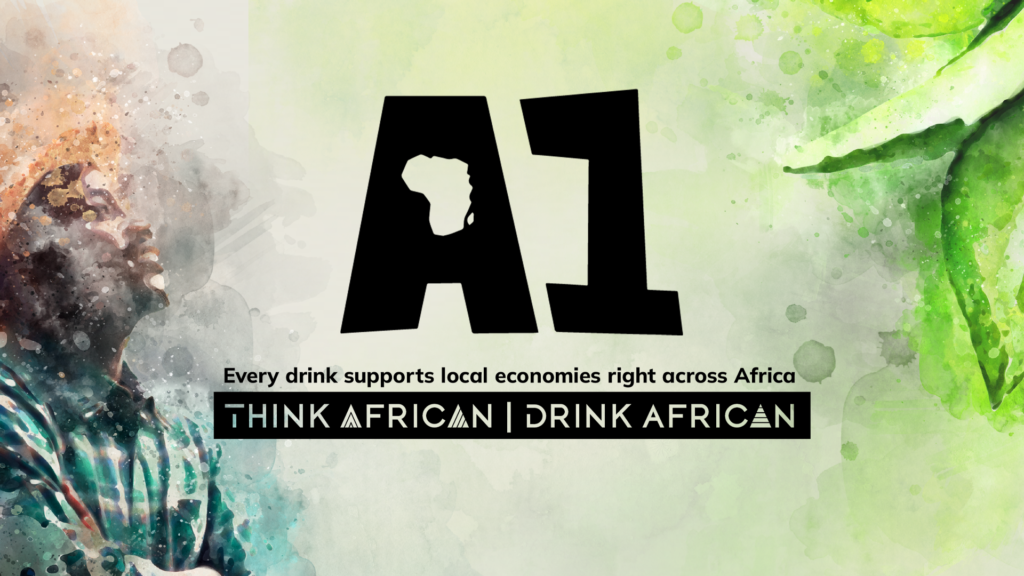 With the positioning in place, we set about creating a district and ownable brand world for A1.
Once again, this was borne out of their use of African fruit; using a simple, elegant watercolour treatment to show-off the fruit and the vibrancy of the flavour combinations. This gave us a world that could live effortlessly across Mixers, Fruit Water and Juices, for everything from owned channels, paid media, on-trade and off-trade touchpoints: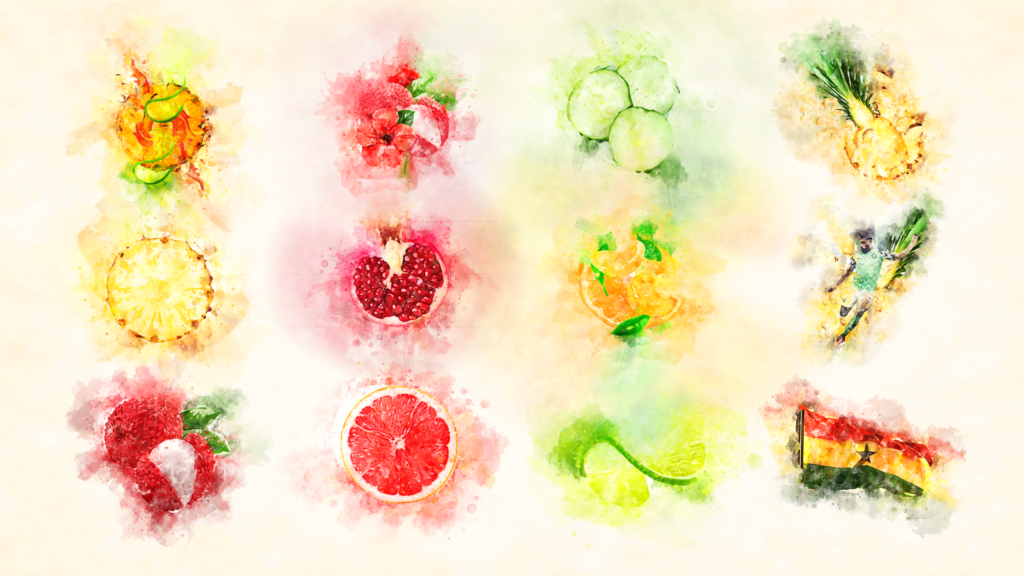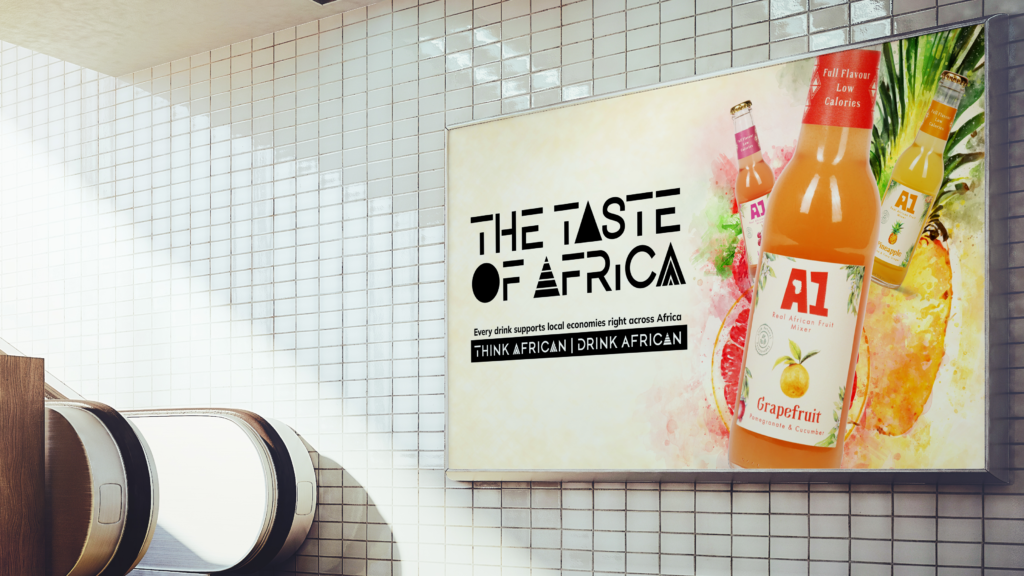 We developed a full brand guideline for use by the global A1 team and agency partners in other markets; including everything from logo, colourways and typography through to photography, tone of voice, campaign creation, social media and motion graphics.
The A1 Mixer brand is now live in the UK on Amazon.